New 12 Gauge 1" Shotgun Mag Tube Tri Rail Weaver/Picatinny Mount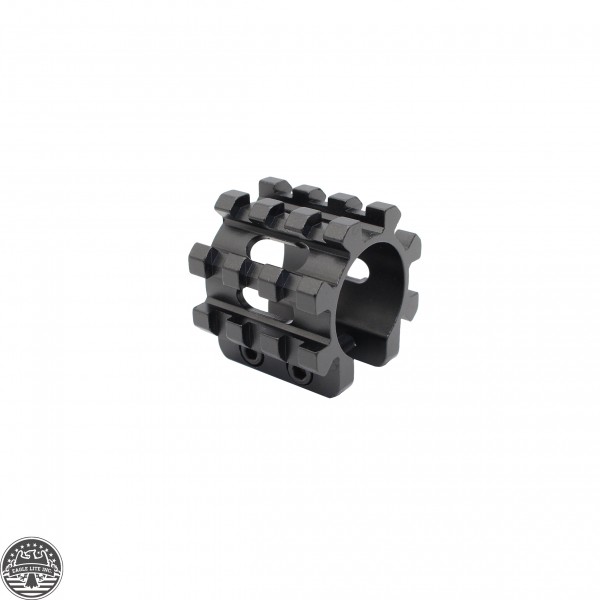 This 12GA 1" Shotgun Magazine Tube Rail Mount is design to fit onto most 1" diameter Extended Shotgun Mag tubes.
When mounted onto you Shotgun Extended Magazine tube, this will allow you to attach multiple weaver & Picatinny style accessories to your shotgun.
The rails are designed so that you can attach your accessories like Lasers and Flashlight at any of the 5 angles that the rails provide.
You can either mount your accessories at the typical 3, 6, and 9 O'clock positions; or mount the accessories in the 4/5 and 7/8 O'clock positions.
This can also be used on any 1" diameter accessories like 1" scope tube bodies, flashlights, and lasers.
Mounts onto most 12 gauge shotgun mag tubes with the two provided Allen head bolts.
Installation may require user to disassemble shotgun barrel, magazine tube/end cap/ clamp.
Specifications:
Fits 1" Diameter tubes
Material: Aluminum
Color: Black
Overall Height: 1.5"
Overall Length: 1.4"
Overall Width: 1.5"
Weight: 1.1 ounce