Steel Enhanced .223 Armorer Barrel Stock Spanner Wrench Rubber Handle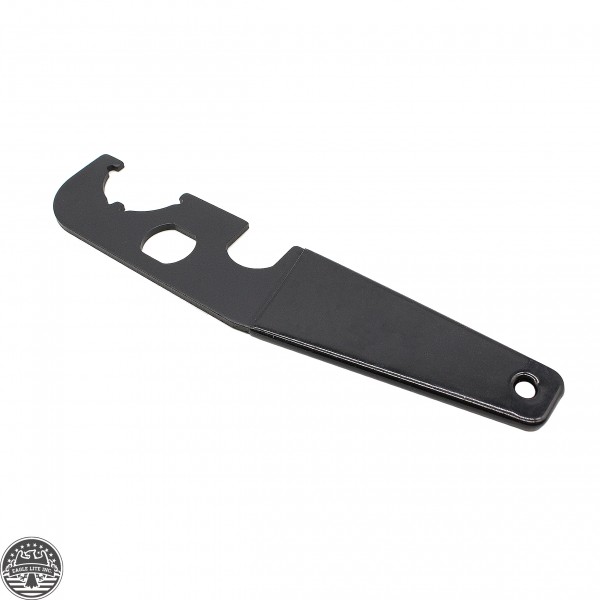 Industrial grade heat treated steel

Manganese phosphate finish

Comfortable Rubber slip-on grip

Any 223 enthusiast or builder will find this tool very helpful.

This tool includes a Mil-Spec castle nut wrench, a standard length receiver extension removal wrench, and an A1/A2 Flash Suppressor wrench.

Offering an improved grip, the tool has a rubberized grip for both safety and comfort.

The wrench is coated in manganese phosphate for reduced visibility and corrosion resistance.