Small Tactical Hatchet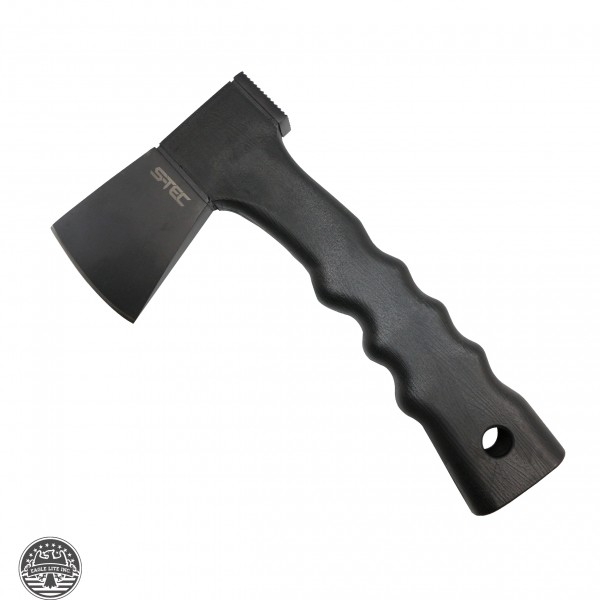 Weight: 1.2 lb
Color:

Deep Black
Handle material: Fiber Glass Composite
Handle type: Wood like grain with finger grooves
Blade material: High Quality Premium Steel
Overall length: 9"
Blade length: 2.5"
Handle length: 7.5"
Blade edge: Plain Edge Axe
Blade shape: Angled axe and the other end has hammer
Lock type: Non Folding
Style: Small Axe
Open system: None
Belt clip: None
Sheath: Nylon Sheath with 2 Velcro straps to keep it secure and protected. The axe has a sharp edge on one side and a hammer on the other side with texture. The sheath has a built in nail loop to hand on the wall or have it tied to your belt.