AR-15 Complete Pistol Buffer Tube Kit - Standard End Plate Compatible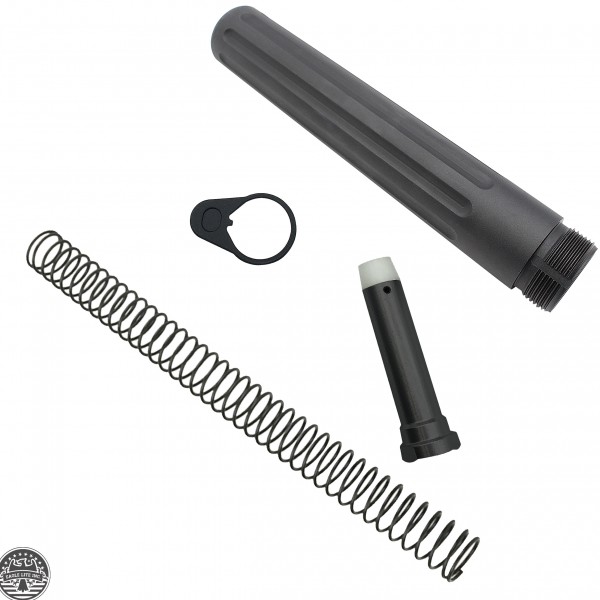 AR-15 Pistol Buffer Tube Kit
Includes:

Universal Pistol Buffer Tube - Standard End Plate Compatible



Buffer


Buffer Spring

Steel End Plate
Detail:
Hard anodized type III black finish.

Superior Quality Carbine Buffer Spring

Standard 3 oz buffer Quality Polyurethane Bumper for longer life

Steel Ambidextrous End plate

BUFFER TUBE: Custom design that is sized to allow it to fit with any standard End Plate/Sling Adapter without the use of a castle nut.

Material: CNC Machined T6 Aluminum

Finish: Hard Anodized Type III Matte Black

Length: 7.3125"