AR-15 .223 Thread 3" Muzzle Brake Fake Can Mock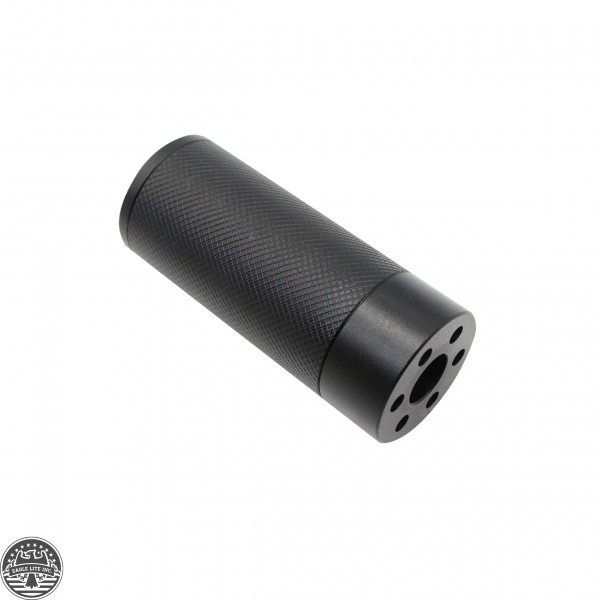 Features:

High quality Billet aluminum

Reverse threads onto threaded barrel

This lightweight mock

suppressor

muzzle brake slips completely over the barrel, reverse threads onto the barrel . Made of high quality CNC precision machined Billet aluminum with a matte black finish, it's designed to mimic a silencer or suppressor.

NOTE: This SLIP OVER BARREL design will not extend the length of the barrel.